About Finn Dental
Meet the Finn Dental team
Our team have the specialised skills to provide a wide range of dental services.
We constantly seek to embrace new ideas and new technologies – once they have gained clinical acceptance – in order to ensure that our patients receive the best possible care.
All our dental professionals are registered with the GDC
The clinical team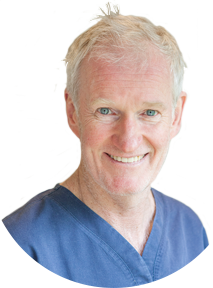 GREG FINN
BDSC MSC
Specialist Prosthodontist
GDC Registration Number: 58721
Greg is the Clinical Director of the practice, a Specialist Prosthodontist and has been a Clinical Lecturer in Restorative Dentistry at the UCL Eastman Dental Institute since 1996.
Greg graduated from the University of Queensland, Australia in 1982 and moved to the UK in 1984. In 1996 he completed his MSc in Conservative Dentistry and since then has lectured extensively, both in the UK and abroad. He is registered with the General Dental Council as a Specialist Prosthodontist.
He teaches several UCL Eastman courses and in 2011, co-launched their programme on Microdentistry.
He tutors on Aesthetics Dentistry and Sports Dentistry programmes in the UK and abroad.
Finn Dental Specialists was founded by Greg and now operates from his former home.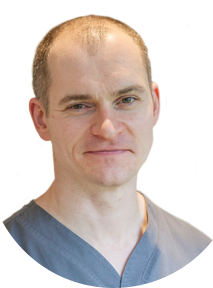 GUY STEPHENS
BDS MCLINDENT
Specialist Prosthodontist
GDC Registration Number: 80739
Guy is passionate about beautiful, long lasting, pain free dentistry. He aims to understand his patients' problems, discuss the possible solutions and deliver the right outcome for them as best he can.
He has a keen eye for detail and is one of the fussiest dentists you will ever be treated by when it comes to the quality of your work.
He is an expert in rebuilding and replacing teeth and is recognised as a specialist Prosthodontist by the General Dental Council.
Guy has been with the practice since 2009 and lives nearby in West Wickham.
He graduated from the University of Manchester back in 2002 and studied for 4 years to achieve a Master of Clinical Dentistry degree in Prosthodontics at UCL Eastman Dental Institute.
He enjoys passing his knowledge and experience to the next generation of dentists by teaching on Fridays at King's College, London.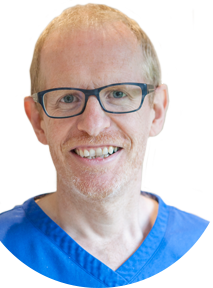 ALEX MUSTARD
BDS MFDS RCS MSC MENDO RCSED
Specialist Endodontist
GDC Registration Number: 73075
Alex is a Specialist Endodontist and joined our practice in April 2016.  He graduated from the Glasgow University Dental School in 1997, working in general dental practice for 10 years before spending two working with children and adults with special needs at Kings College Dental Institute.
He gained an MSc in endodontics in 2008 with a distinction at the Eastman Institute,  followed by a Membership in Endodontics from the Royal College of Surgeons of Edinburgh.
Alex continues to work and teach at the Eastman, managing patients with complex endodontic problems and is an examiner for the MSc MClinDent and specialist training programmes.
Alex is registered with the General Dental Council as a Specialist Endodontist.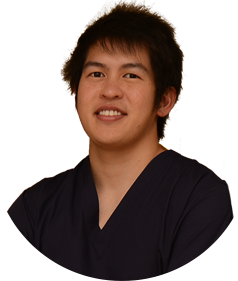 Jason Lim
BDS (Hons), MJDF, RCS (Eng)
Periodontist
GDC Registration Number: 211356
Jason joined our practice in June 2019. He graduated, with honours from the King's College, London, Dental Institute in 2011. Since 2016 he has been studying at the UCL Eastman Dental Institute for the MClinDent in Periodontology.
Since qualifying, Jason has worked in General Practice and prior to starting his MClinDent course returned to King's as a part time clinical teacher. Before joining Finn Dental Specialists and concurrently with his final year of specialist training, he has been providing comprehensive periodontal care with a team of 5 hygienists at a general practice in Woodford, Essex.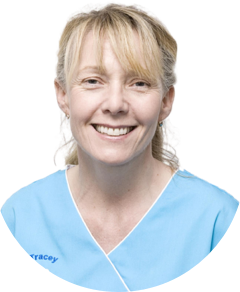 TRACEY MURPHY
Dental Hygienist
GDC Registration Number: 4690
Tracey started her professional career as a dental nurse progressing to a senior nursing position at Kings College Hospital, London.
She then trained as a dental hygienist, and qualified in 1994. Since then, Tracey has worked in prestigious teaching hospitals both in the UK and for four years in Australia, implementing training programmes for dental hygienists.
We feel very lucky to have Tracey on our excellent team. She has a reassuring and welcoming nature that calms even the most nervous patient.
The nursing team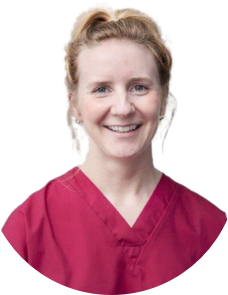 KERRY ANN
GDC Registration Number: 117262
Kerry Ann joined us as a Dental Nurse in November 2011 and has over 11 years experience. She is quiet, caring and very perceptive. She takes pride in being able to look after each of our patients in the ways that suit them best.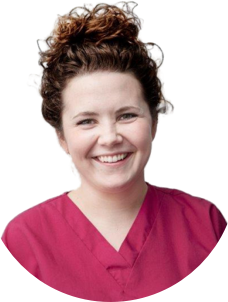 JOANNE
GDC Registration Number: 182530
Jo joined us as a Dental Nurse in February 2012 and has over 4 years' experience. She has a certificate awarded for the SAAD Dental Nurses National Course in Conscious Sedation. Jo is bright, extroverted, efficient and capable.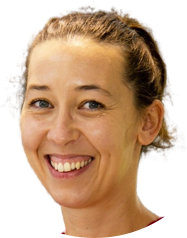 AGNIESZKA
GDC Registration Number: 159460
Agnieszka joined us in September 2017. She has 12 years experience and is a highly efficient dental nurse with a gentle and caring approach. She is highly regarded by our patients.
Administrative Staff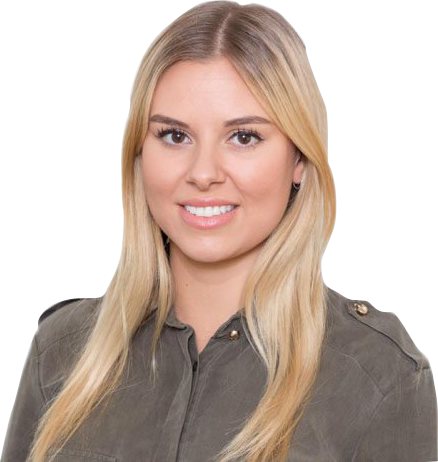 SOPHIE
Sophie joined us in July 2017 as our receptionist. As she is also an excellent dental nurse, you will also sometimes see her working alongside our specialists.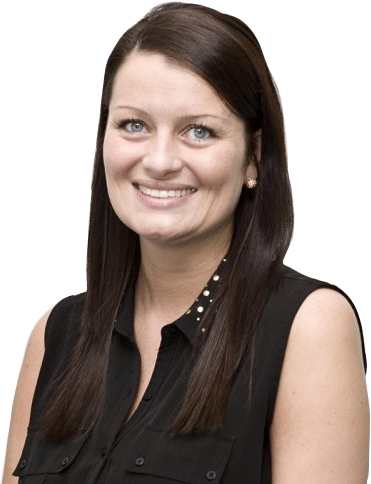 HALEY
Haley joined us in December 2009 as a Dental Nurse but preferred looking after reception. She also does all of the secretarial work for the dentists and is warm and welcoming to all of our patients.