Covid-19
04/01/2021 Following the national lockdown announcement, Finn Dental Specialists remains open.
There are no restrictions with regards to medical treatment and you are actively encouraged to keep your appointments. At Finn Dental we have all the necessary Personal Protective Equipment (PPE) and will continue to follow our high standards in cross infection control.
What next?
Please continue to attend your appointments. We have excellent infection control procedures along with a robust triaging policy to ensure the safety of both patients and staff.
If you are worried about your attendance please contact us to discuss your concerns and we can always postpone your treatment till a later date.
We continue to recommend that patients in the high-risk category delay non-essential treatment until further guidance has been given by the relevant authorities.

Finn Dental Specialists is a warm, welcoming practice with 'state-of-the-art' facilities, based in Beckenham, Kent. We offer exceptional care, leaving you with a healthy, confident smile.

As a private, specialist dental practice, we see patients who are referred by their own dentist and patients who self-refer to us directly, often on the recommendation of our existing patients.

We offer a full range of dental care including cosmetic treatments, treatment of gum disease, root-canal therapy, invisible braces, whitening, implants, dentures, bridgework, crowns, composite bonding, veneers, prevention of oral disease, diagnosis of acute and chronic pain, bite correction and treatment of temporomandibular pain dysfunction syndrome.

Our dentists are registered specialists with the General Dental Council (GDC).

Whether you want to preserve the teeth you've got, or have the teeth you've always wanted, we are here to help.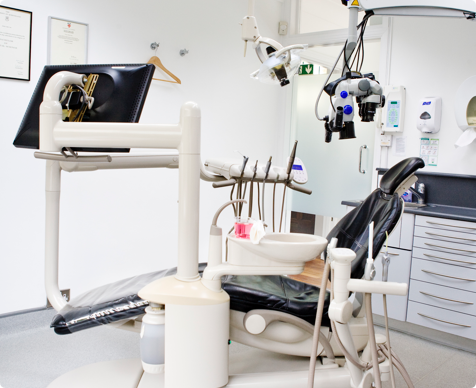 Book your appointment today
Guy and Jo and all the nurses got me through by being so kind and patient and most importantly explaining everything, sometimes several times with my endless questions!
M Gardner
Best dental surgery in the universe. Thank you Guy and all the staff at Finn Dental. I have been terrified to the core of my soul about dentists until I came to see you wonderful souls. Team Finn rocks!

D Newbury
Absolutely would recommend highly. I've always been an anxious patient when it comes to dentistry, but the team has been amazing and changed that completely. For the first time in years I can smile properly. Thank-you.

R Barratt