Covid-19
We are very pleased to announce Dental Practices in England are able to reopen on 8th June and our Practice will be ready to offer services to our patients from this date.

Weeks of enforced closure has meant we have many patients who need to be seen urgently. Some experienced pain during lockdown, some have lost fillings or crowns, some were midway through complex treatment when lockdown began, and some had complications relating to advanced gum disease. These patients will need to take priority.

If you have an appointment already scheduled in our diary, please do not call the Practice, we will be in touch with you to either confirm or rearrange it.

We will be getting in touch with the patients who were in the middle of treatment.

Our Hygienists will not be returning to the Practice for a few weeks, if you had a hygiene appointment that was cancelled then we will be in touch to rearrange this. If you'd like to be added to the Hygiene waiting list, then please call or email us.

We would like to thank all of you for your patience and understanding during this long period of Practice closure and for your cooperation as we accommodate those most in need first. We will work hard to accommodate all patients as quickly as possible, however, the safety of all our patients and staff is at the core of all our decisions. The 'New Normal' in dentistry is very different to how practices functioned prior to COVID-19.

Our normal cross-infection control protocols against all previously known infections have always been tightly woven into all clinical activity carried out at the Practice. It should be remembered that the dental practice is already a very clean environment compared to public areas.

---
Finn Dental Specialists is a warm, welcoming practice with 'state-of-the-art' facilities, based in Beckenham, Kent.
We offer exceptional care, leaving you with a healthy, confident smile.
As a private, specialist dental practice, we see patients who are referred by their own dentist and patients who self-refer to us directly, often on the recommendation of our existing patients.
We offer a full range of dental care including cosmetic treatments, treatment of gum disease, root-canal therapy, invisible braces, whitening, implants, dentures, bridgework, crowns, composite bonding, veneers, prevention of oral disease, diagnosis of acute and chronic pain, bite correction and treatment of temporomandibular pain dysfunction syndrome.
Our dentists are registered specialists with the General Dental Council (GDC).
Whether you want to preserve the teeth you've got, or have the teeth you've always wanted, we are here to help.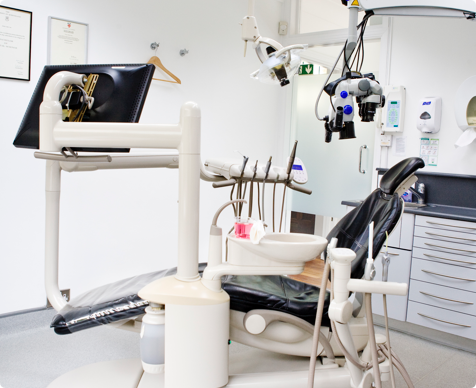 Book your appointment today
Guy and Jo and all the nurses got me through by being so kind and patient and most importantly explaining everything, sometimes several times with my endless questions!
M Gardner
Best dental surgery in the universe. Thank you Guy and all the staff at Finn Dental. I have been terrified to the core of my soul about dentists until I came to see you wonderful souls. Team Finn rocks!

D Newbury
Absolutely would recommend highly. I've always been an anxious patient when it comes to dentistry, but the team has been amazing and changed that completely. For the first time in years I can smile properly. Thank-you.

R Barratt