Treatments
Implants
An implant is a substitute for a natural tooth root.
For example, a fully restored implant with a single crown, is made up of 3 parts:
The implant
The abutment (joining piece between implant and crown)
The crown (tooth)
HOW LONG WILL THE PROCESS TAKE?
The process for a single tooth implant usually takes 3 to 4 months, as long as there is enough bone. If bone augmentation is necessary this can add considerably to the time.
DO I HAVE TO LIVE WITH A GAP IN THE MEANTIME?
No – temporary tooth/teeth can be fitted so no-one will know you have a missing tooth. If the implant is not in a noticeable place or you don't want to temporarily fill the gap, the titanium implant is not visible as it is usually below the gum line.
THE INITIAL CONSULTATION
We will book you in for a full clinical consultation with one of our experienced, specialist dentists. The reason for this consultation is to assess whether implants are suitable and possible for your mouth.
Some of the things we assess include:
Do your gums show when you smile and if so, will you require cosmetic surgery?
How difficult will it be to recreate the natural appearance of your teeth? Some people will be happy with a functional result whilst others will be looking for a highly cosmetic outcome.
Is there enough bone to support implants? If not, can the bone be augmented?
Are the adjacent teeth healthy or will chronic infections undermine the implant treatment?
Are there any general health issues which may impact on treatment, such as medications taken for osteoporosis or the impact of smoking on treatment outcome?
Presence of gum disease?
How heavy is your 'bite' and will this affect the prognosis?
Will the gap need to be filled temporarily before the implant restoration is placed?
Are you likely to need sedation for treatment?
HOW LONG WILL THE IMPLANTS LAST?
Well maintained implants, like your natural teeth will last for many years with good home care and regular check-ups. They are as susceptible to gum disease as your own teeth so seeing our hygienists every 6 months is recommended.
We believe that the service we provide is of such an exacting standard, both functionally and aesthetically, that we now offer a 3-year warranty for implants that we place and restore*. We do, however, recommend 6 monthly hygiene appointments to ensure that the implant does not fail, as the gum around the tooth is just as prone to gum disease as a natural tooth.
*This warranty is void if the patient does not attend regular hygiene appointments.
Dental Implant Options
Single tooth implant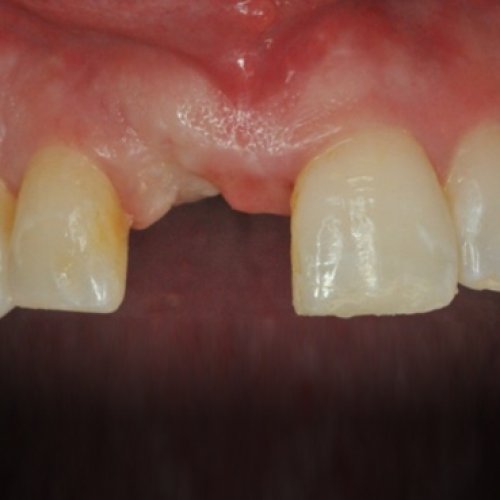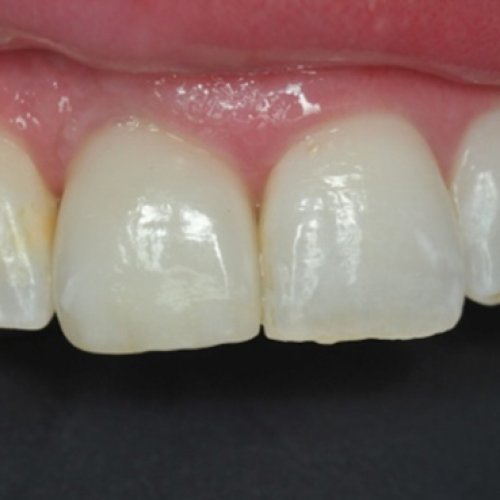 An implant retained crown can replace a single tooth to fill one space.
Multiple teeth implants / implant supported bridgework
Implants are used to replace a number of teeth next to each other. For example, a 3 teeth space could be filled with 2 implants at either end of the gap supporting a bridge holding the middle tooth.
Implant supported dentures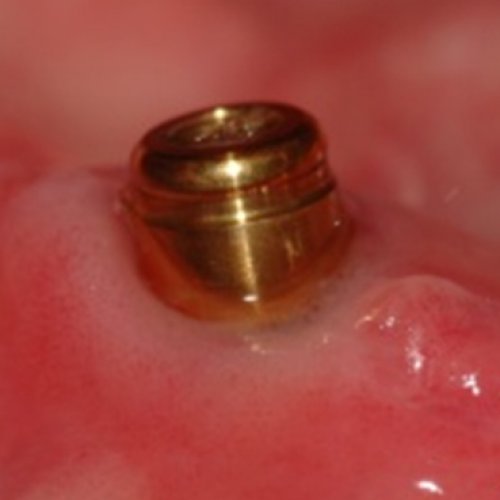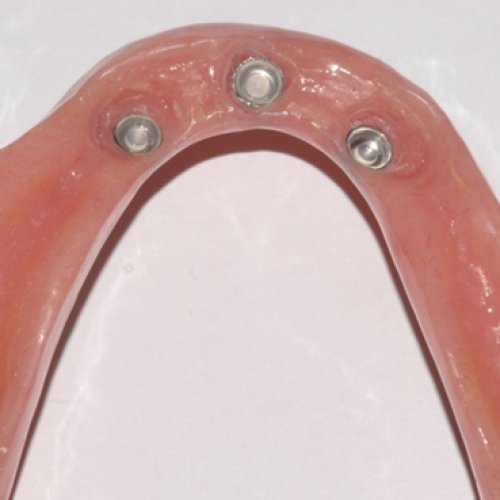 The bottom denture attaches to little press studs fitted onto implants in the jaw.
New bottom denture attaches to press stud on implant for stability.
Implants are used to replace a complete set of teeth with an implant supported denture.
Unstable dentures are the bane of many people's lives.  Implant supported dentures can provide much greater stability. It is normally the lower denture which gives most problems as it must fit around an ever-moving tongue. The upper is more stable as it can go across the roof of the mouth to gain better stability.