Treatments
Composite bonding
Composite bonding can produce outstanding aesthetic results with little or no loss of existing tooth structure. Under a microscope, the materials are built up in layers to mimic the natural colour, translucence and form.
CASE 1
This young man had been assaulted. His injuries included damage to his teeth. We wished to keep as much as possible of his tooth structure, so after minimal adjustments to the tooth shape, layers of composite resin were built up to mimic the dentine and enamel, restoring the natural appearance and function.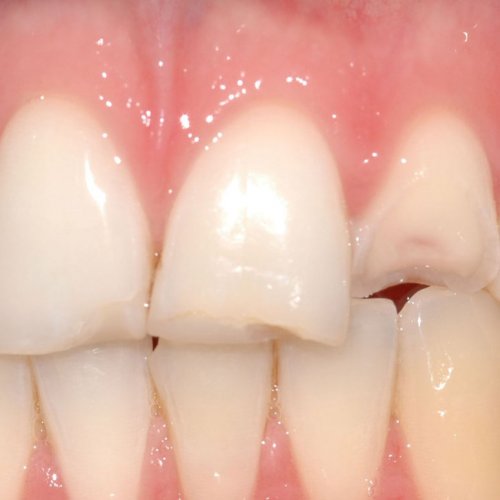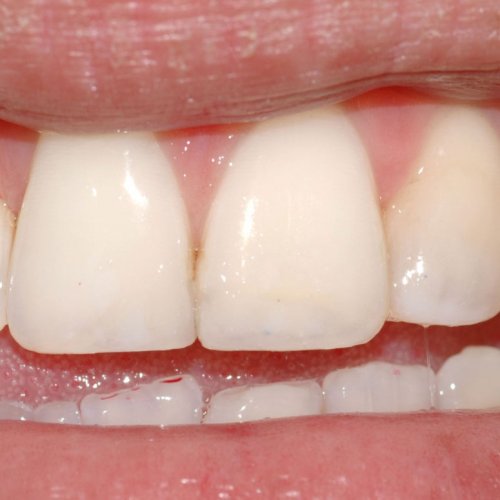 CASE 2
This man had very worn teeth. In order to keep as much tooth structure as possible, we chose to add tooth coloured material to the existing teeth, and so produced a much improved appearance, replaced the missing tooth structure and provided new biting surfaces. All without taking much tooth away. At the end of treatment he said that possibly the best part of the treatment was that it did not hurt. This is because we only adjusted the shape of enamel to get the best bonding between the teeth and the restorations. Without drilling into the dentine or the pulps, the procedure was very comfortable.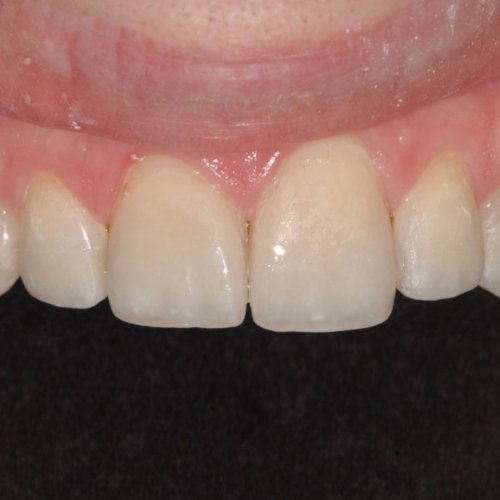 Before: Eroded and worn teeth
After: Restored smile with minimal tooth preparation
CASE 3
Wear of the front teeth in this otherwise healthy mouth meant that this lady's smile added years to her appearance. We added tooth coloured tips to the upper front teeth, restoring them to their youthful proportions and taking years off her appearance.